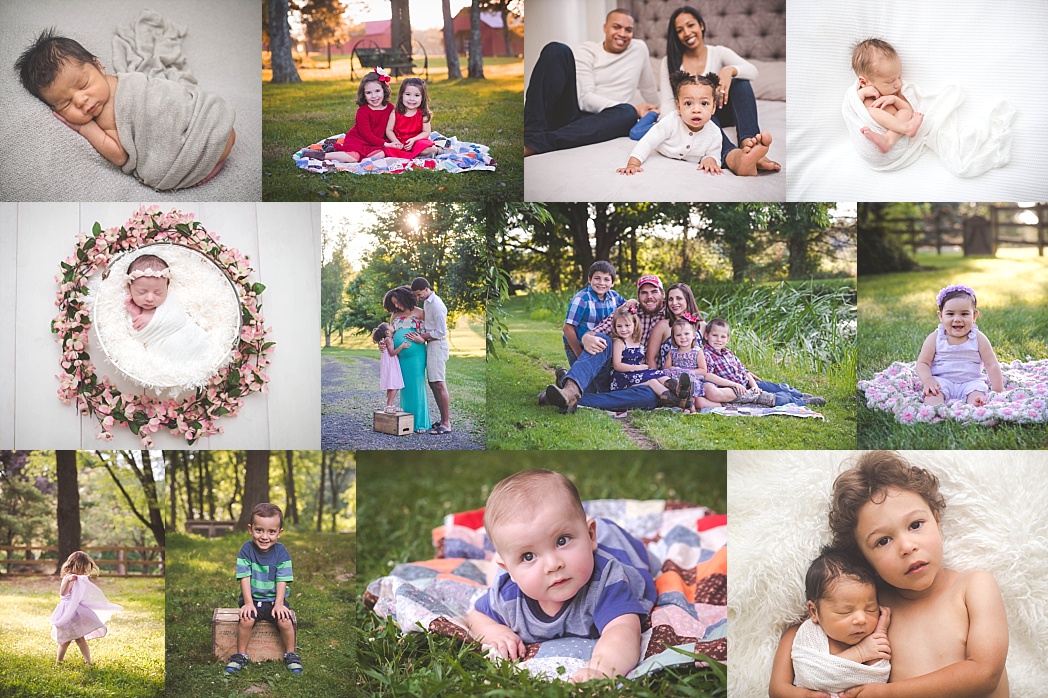 GIFT CERTIFICATES are available!
Certificates can now be purchased for photography sessions.  Rachel Garay Photography will provide or mail a gift certificate card as requested by the buyer.
Note Session Fees

All photography sessions require a non-refundable Session Fee to secure the session. Sessions can not be confirmed without this.   Session fees can be paid by credit card via PayPal, or by check.  The balance is due the day of the session.
FAQ's and tips for your session:
I tend to book my sessions a few months or so in advance (especially in the fall) so as soon as you are interested in booking please contact me so that we can set up a date.  I only do a certain amount of sessions per month so that I can devote the right amount of time and energy to each session process.  I can't wait to work with you and your family!
Newborn session FAQ/tips:
When should we book our session?
Please contact me during your second or third trimester so that I can get you down on the books for your session. After the baby is born I like to do the session before little one is 10 days old so please contact me once you are home and comfortable.
Can we include some family photos?
Of course!  I love to get some of mommy, daddy, and  big brother or sister too!
A couple of things to remember:
Baby will need to be sleeping for most of the photos so we need a full tummy!   we will have stop a few (or more) times for feedings (expect to feed the baby alot)-  Whatever helps the baby to sleep is what we need to do 🙂
Newborn sessions take longer than a normal portrait session, 3 hours is what it takes most of the time. We need lots of time to make sure baby is happy, sleepy, and comfortable.
The house or room we are in needs to be warm so crank up the heat for the session ( I will bring a space heater too)
Don't worry if your baby pees/poops on my stuff, that's why we  have washing machines 🙂
I will bring props
Relax and have fun!
Child/Family sessions FAQ/tips:
Make sure everyone is well rested and not hungry, bring snacks and a drink and take naps into consideration when scheduling
Dress your child in an outfit you know they will be comfortable in, bright colours are always cute!
I am always open to finding new and fun locations so if you have somewhere in mind please let me know!
Bring a "special treat" for kids to have after the session (especially good for preschoolers I have learned with my own)
Don't try to all dress in the same colour for family sessions, wearing colours that compliment each other is enough, PLEASE try to stay away from white.  Earth tones and jewel tones are always flattering
Relax and have a great time!  That's the best way to get great photos!